The War and Peace show is the world's largest military vehicles and collectors fair. It is held annually at The Hop Farm in Beltring, Kent, England. It hosts more than 3500 military vehicles including tanks, ferrets, DUKWs, jeeps and many other types of military transports. There is a large Living History display and over 1,000 trade stands. It's a big show!
We put a display on every year and this year was our biggest yet with a full wooden built team room replicating Snowden Hall at CCC in Kontum. Our team room was built from wood cladding with full electric and a bar (with fridge for beer of course)
Many thanks go to Ed for the help in constructing the team room.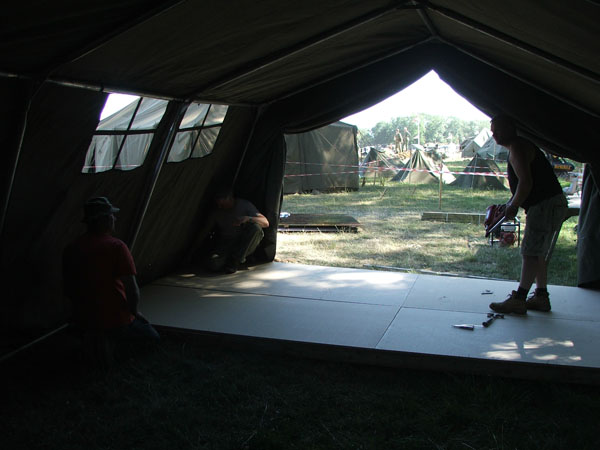 .