I was lucky enough to be in the US this year at the same time as the Fort MacArther show so went along with
US members Owen Thornton, Paul Miraldi and Cyril Wright. We had a great few days and even managed to get
a number of photo-shoots in. The photos here represent a Covery and 46th Special Forces Company team based out of Nakhon Phanom airbase in Thailand, often used as a staging post for SOG missions into North Vietnam or Laos. Note the wide selection of caouflage used as the team enjoy some RnR down at the local temple.
More history of the fort can be found here.
http://fortmacarthur.tripod.com/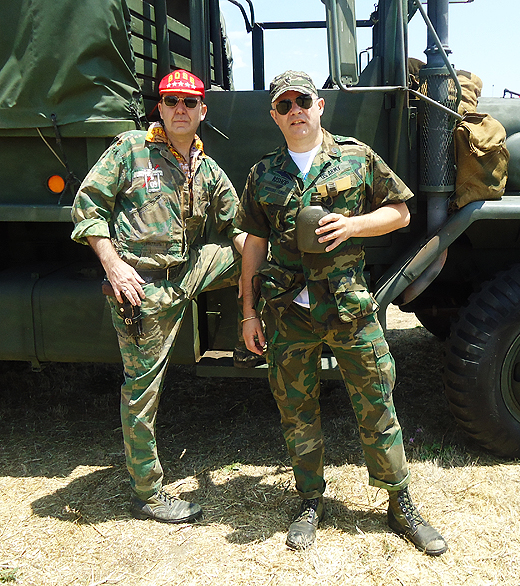 .